No matter how much you want one, you might be a little standoffish when it comes to buying a gaming laptop. After all, you might feel as though you're sacrificing staple laptop features – like convertible form factors – in favor of better graphics performance. But, as Acer has exemplified with the
Nitro 5 Spin
, that certainly doesn't have to be the case.
Today, the best gaming laptops take on many different appearances, with a wide variety of manufacturers putting them out. If you want a thin and light mobile rig that doesn't compromise on power, for instance, there's the Asus ROG Zephyrus GX501. If you're an aspiring eSports champ, however, you
might benefit from the HP Omen X
and its buttery 120Hz panel.
Whether you need a gaming laptop that runs everything in 4K or just anything you can use to run the
best PC games
at stable frame rates, we've gathered the top gaming laptops in every category to help you determine your next big purchase. In an order based on our review ratings and awards, these are the best gaming laptops of 2017.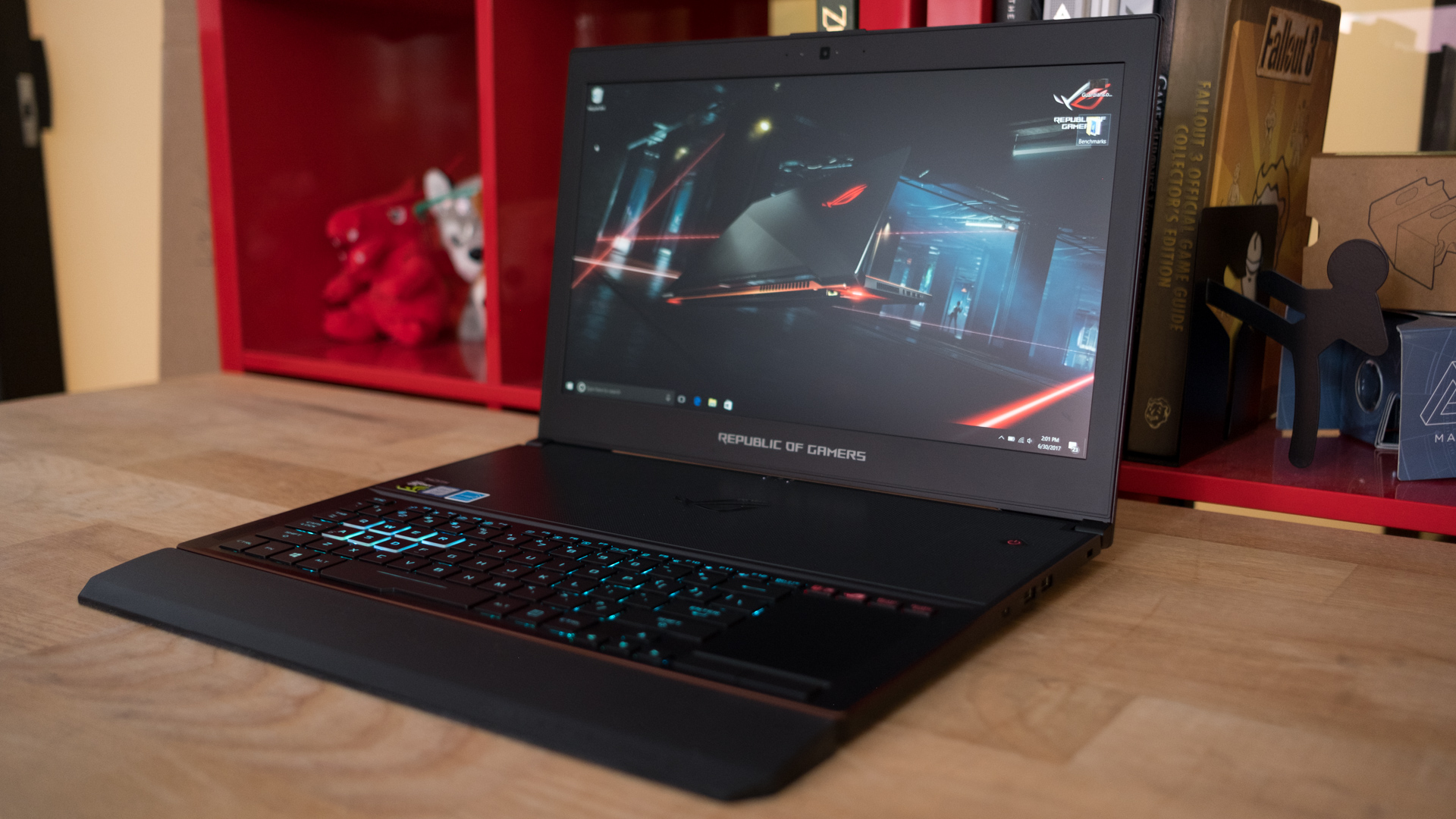 The Asus ROG Zephyrus GX501 couldn't have come at a better time. It's made possible by Nvidia's Max-Q technology, which the company promises will make laptops both thinner and faster simultaneously. That this laptop can exist at all is a feat, considering that its closest competition from Alienware is thicker and nearly twice as heavy. Though its battery only lasts two hours, the Asus ROG Zephyrus GX501 is a massive step forward for gaming laptops.
Read the full review:
Asus ROG Zephyrus GX501
This product is only available in the US and UK as of this writing. Australian readers: check out a fine alternative in the Alienware 17 R4.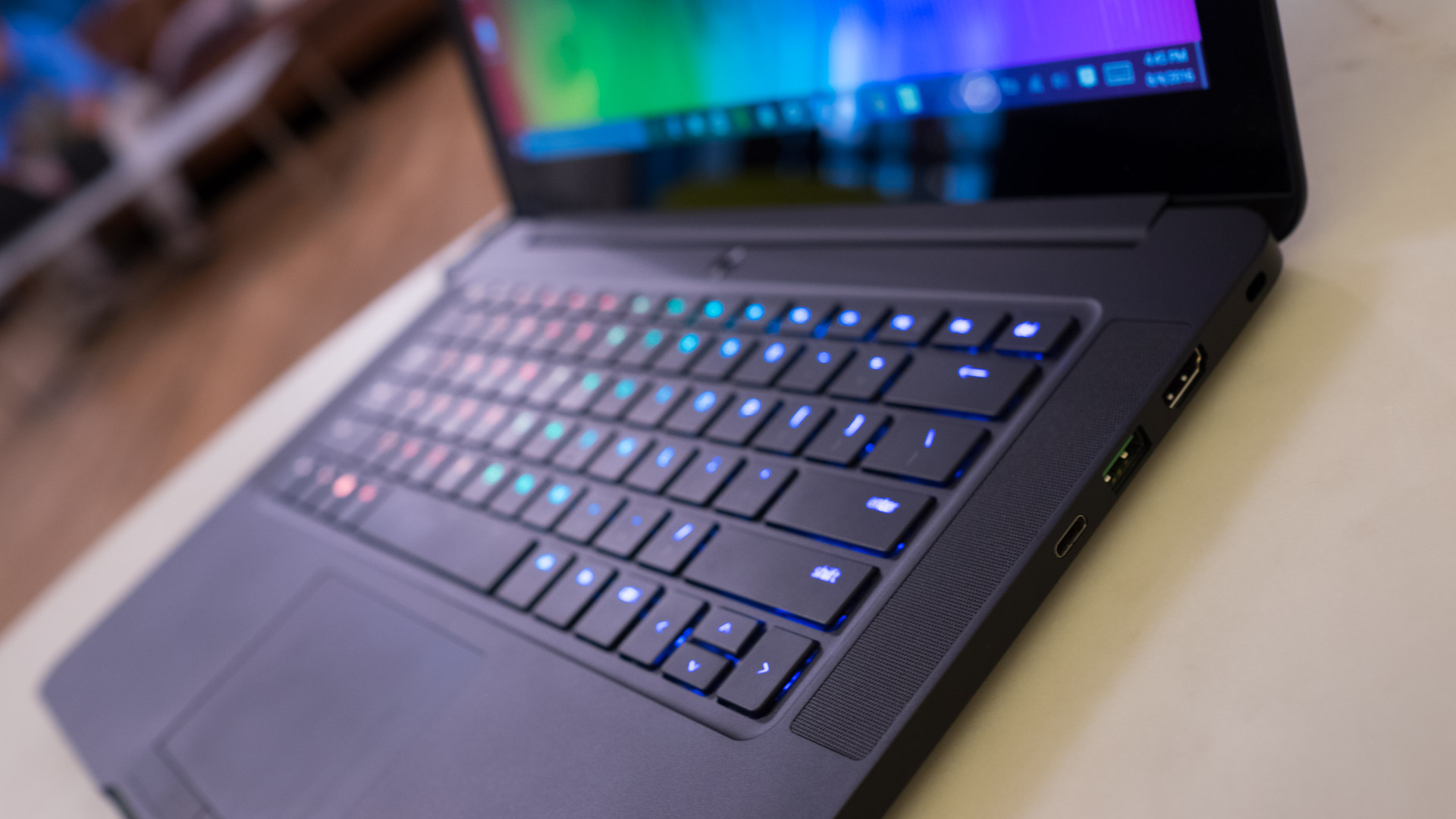 For many gamers, Ultrabook is a four-letter word, but it doesn't have to be. The first time you get your hands on a Razer Blade, you'll be looking at a battery life of 7 and a half hours of non-stop video. While you could argue it does skimp as far as graphics are concerned, with the help of a Razer Core external GPU enclosure, you can strap an Nvidia GTX 1080 Ti to this thing down the road if you want. Plus, with the newly added 4K screen option, you may actually need it.
Read the full review:
Razer Blade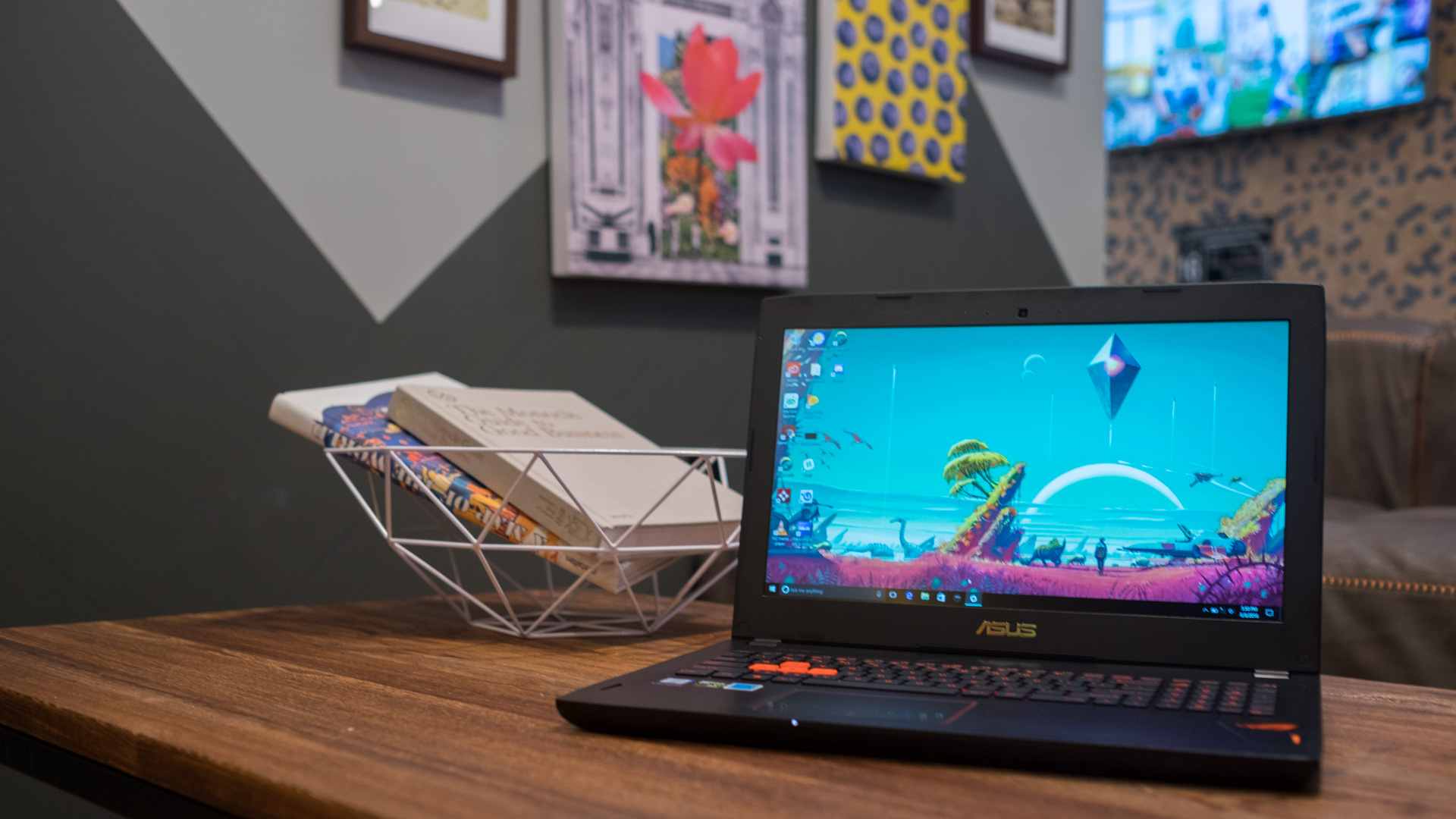 The Asus Strix GL502 may not boast the most innovative design, swapping out the usual black and red color scheme for one that makes it feel like Halloween year-round. But, it's undoubtedly one of the best when it comes to gaming in 1080p. In fact, we were able to crank the settings all the way up in Overwatch without taking a hit below 60fps. The battery life is janky, sure, but the screen, performance and onboard sound system more than make up for it.
Read the full review:
Asus ROG Strix GL502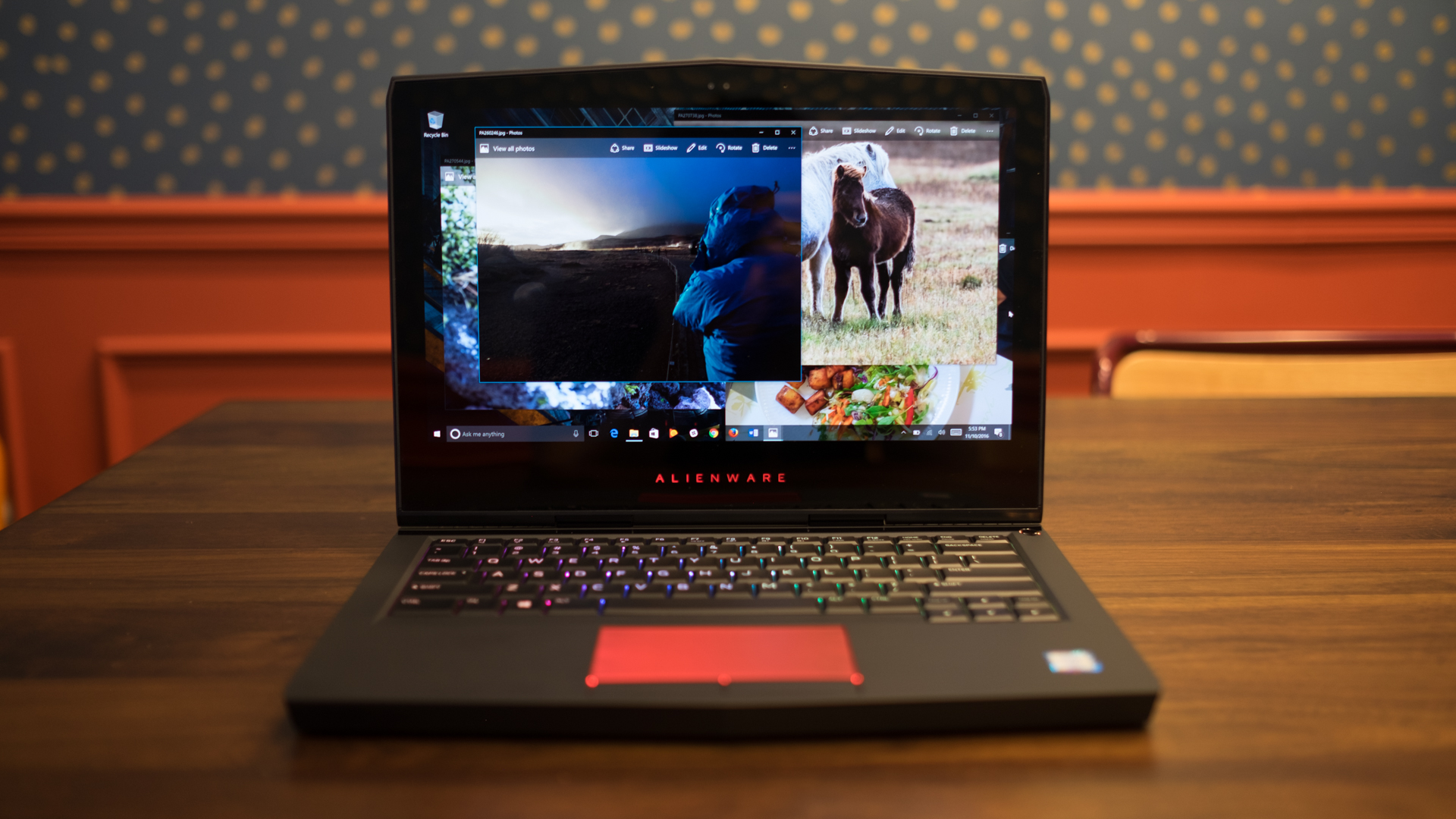 Unlike most laptops its size, the Alienware 13 R3 bears a hinge-forward design. By moving the heat sinks behind the screen, the chassis is allowed to be thinner, at 0.81-inch (0.22cm). Unfortunately, this means you won't find many 13-inch laptop bags that will actually suit the Alienware 13 R3. While you may be tempted by the inclusion of a full-size Nvidia GeForce GTX 1060, it's the OLED touch display that caught our attention.
Read the full review:
Alienware 13 R3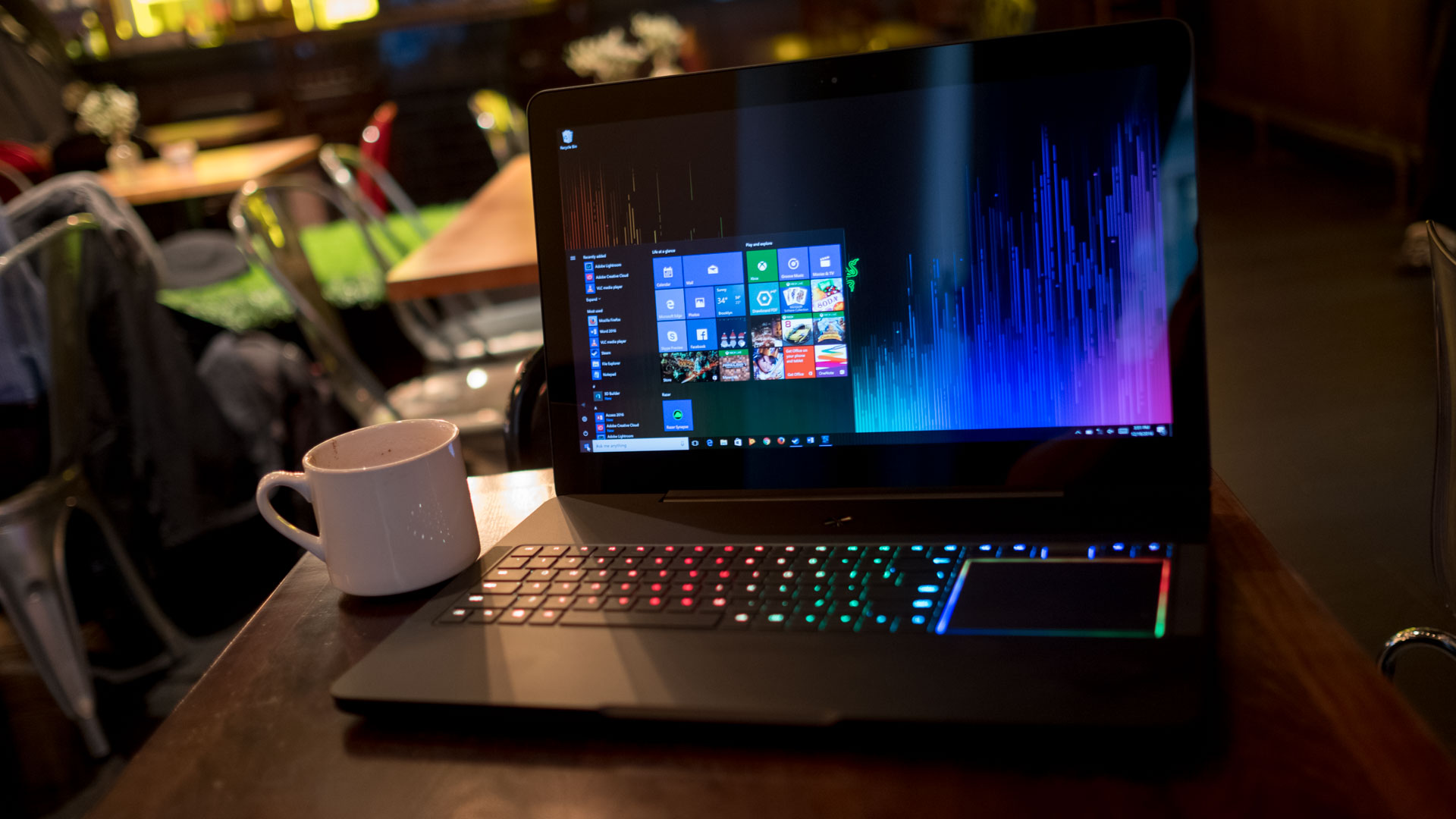 At long last, Razer has introduced a laptop that can not only replace your desktop, but does so while packing less weight than most clamshells its size. Measuring in at only 0.88 inches thick with an onboard 17-inch, 4K multi-touch display, the Razer Blade Pro also introduces the company's Ultra-Low-Profile Mechanical switches to a notebook for the first time ever. That's a deal that's only sweetened by an unusually comfy trackpad placement to boot.
Read the full review:
Razer Blade Pro
This product is only available in the US and UK as of this writing. Australian readers: check out a fine alternative in the Alienware 17 R4.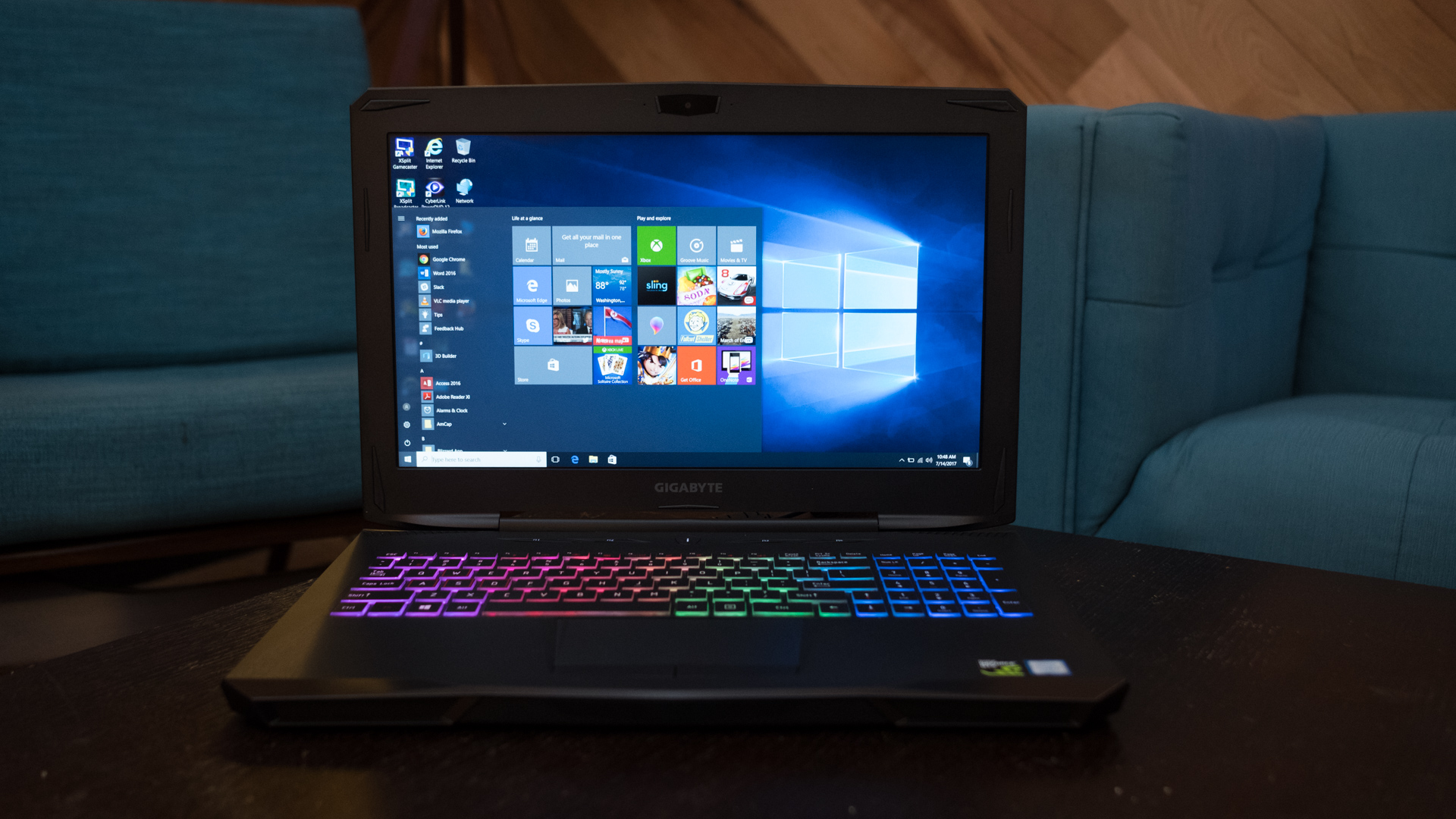 For less than a grand and a half, you might not think it, but the Gigabyte SabrePro 15 is a bargain. In its price range, you won't find a laptop with this level of performance. Although it's only available in one configuration, the GTX 1060 is a nice change of pace considering most affordable gaming laptops struggle to run triple-A games beyond medium settings. That goes without mentioning the fantastic RGB keyboard and Microsoft Precision Touchpad.
Read the full review:
Gigabyte SabrePro 15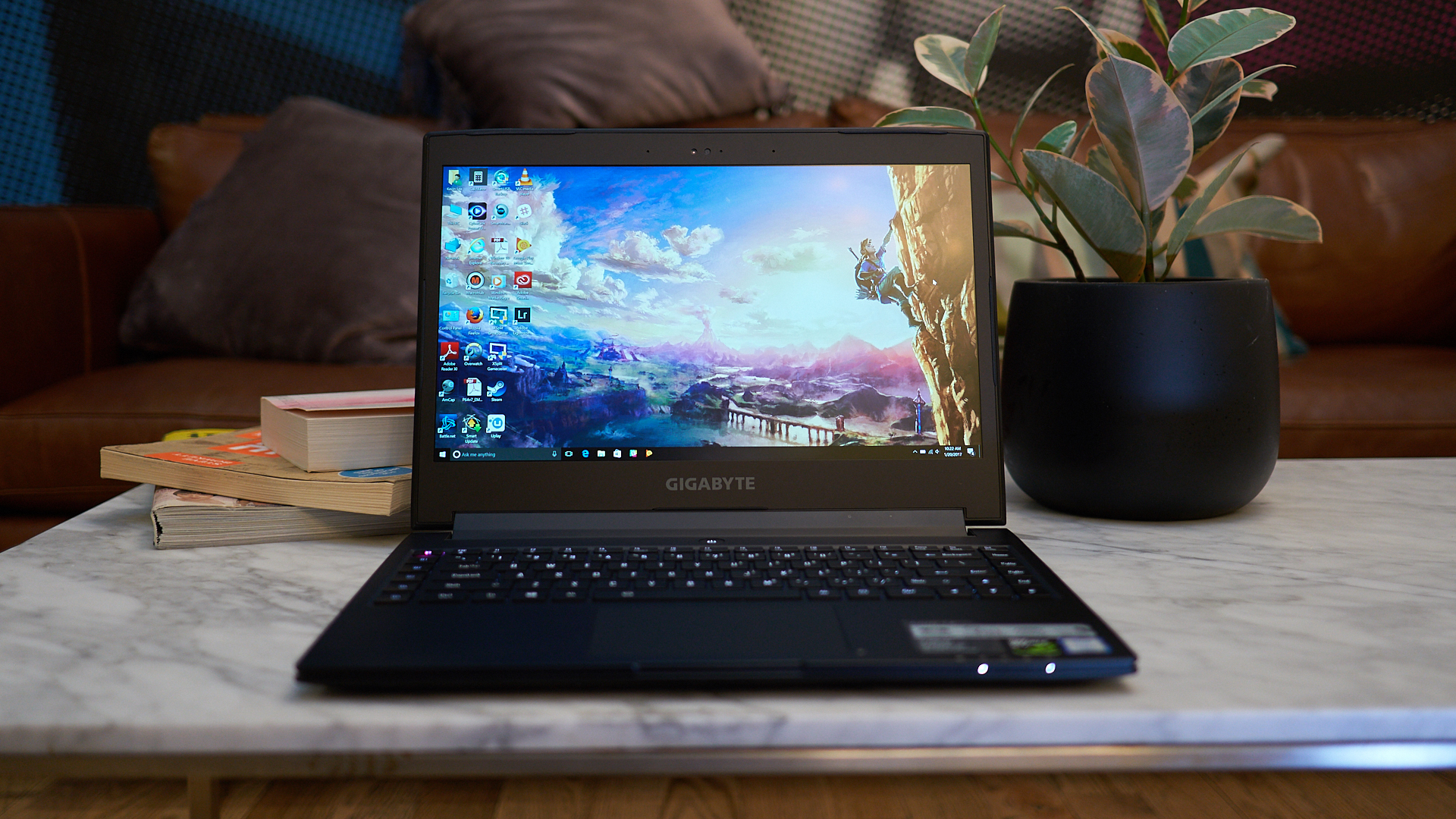 Donning a 7th-generation Intel Core i7 processor, Nvidia Pascal-series GPU and a screen resolution that soars above 1080p, this laptop is more affordable than a comparably specced Razer Blade or Alienware 13 R3. At the same time, it fails to compromise in terms of portability and performance. Factor in the a reasonable battery life and 190-degree hinge, and it's easy to see why the Gigabyte Aero 14 made the cut.
Read the full review:
Gigabyte Aero 14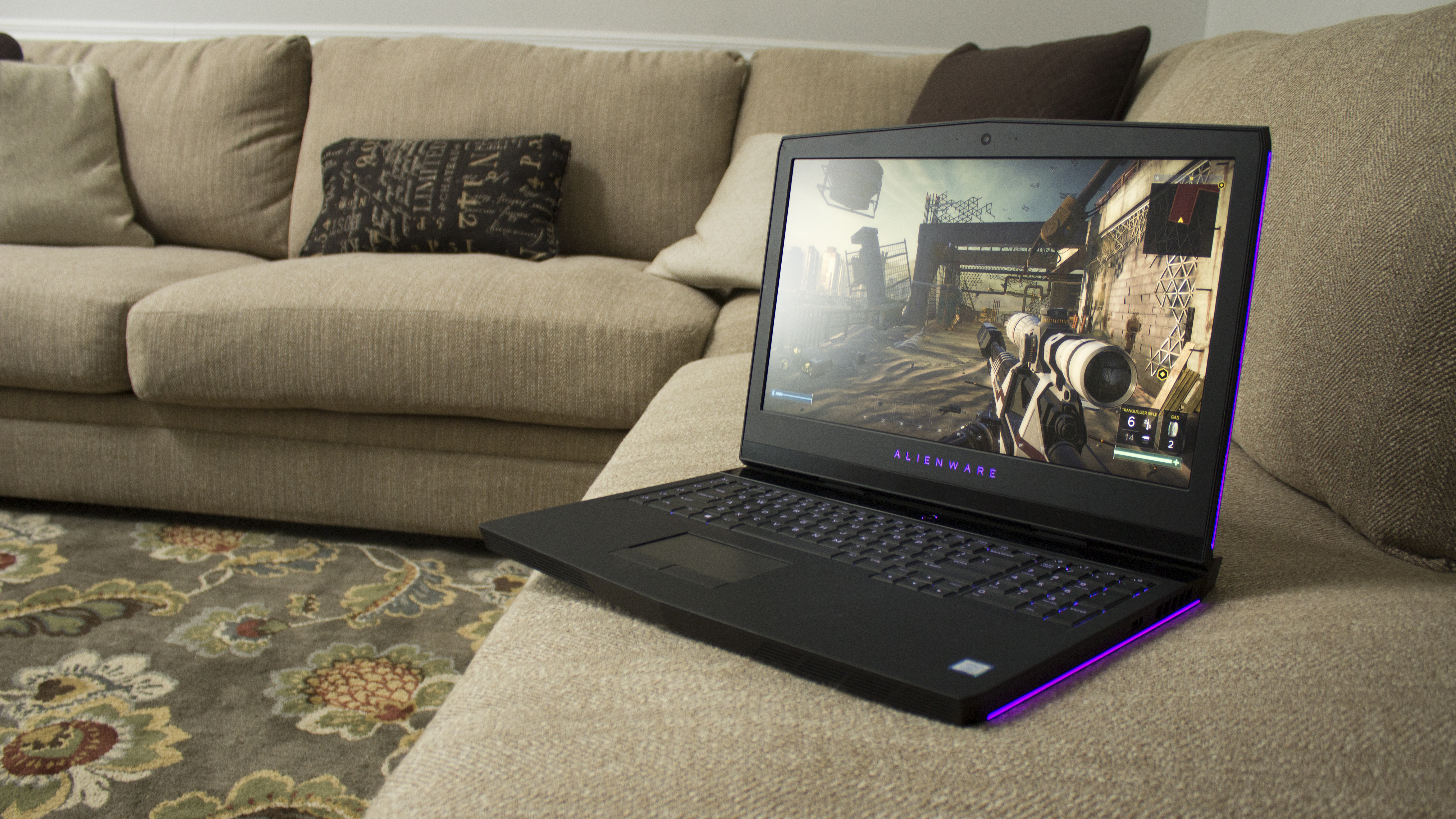 To be frank, Alienware hasn't been a name typically associated with value. That seems to be changing with the Alienware 17 R4, which bears so many different customization options when it comes to specs that you can practically name your own price. Bespeckled with all of the signature elements we've come to expect from the brand, such as RGB backlit-accents and tons of ventilation, our only real qualm with the Alienware 17 R4 is a disappointing battery life.
Read the full review:
Alienware 17 R4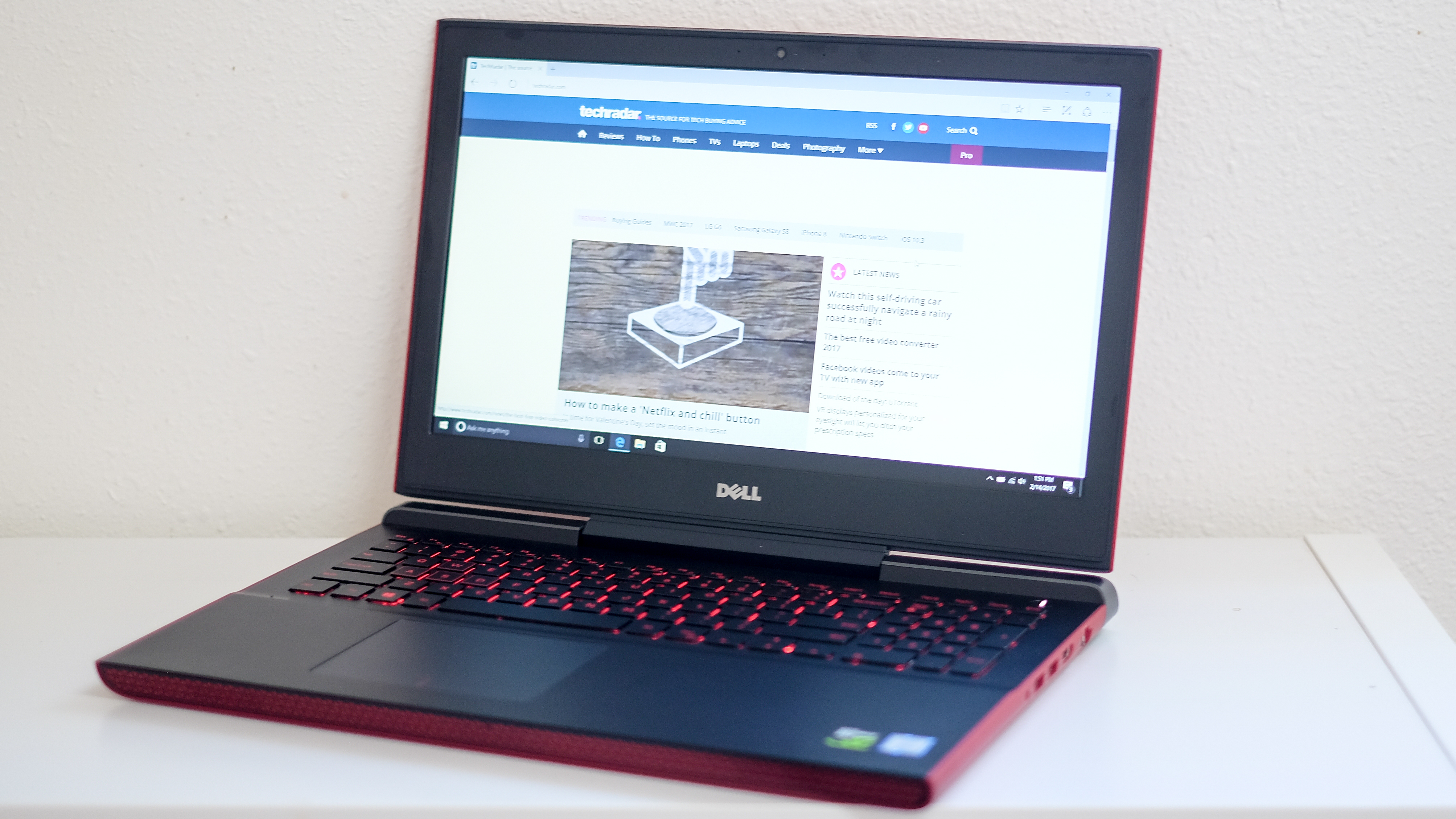 In a world full of overpriced (and overcompensating) gaming laptops, the Dell Inspiron 15 Gaming is a breath of fresh air. An anomaly that ditches the Alienware moniker, Dell has crafted yet a gaming laptop that's masked as one of its more productivity-centric machines. The discrete graphics options won't blow you away, but the price certainly will. Plus with a battery life recorded at 7 hours and 38 minutes, it's unparalleled in that department.
Read the full review:
Dell Inspiron 15 Gaming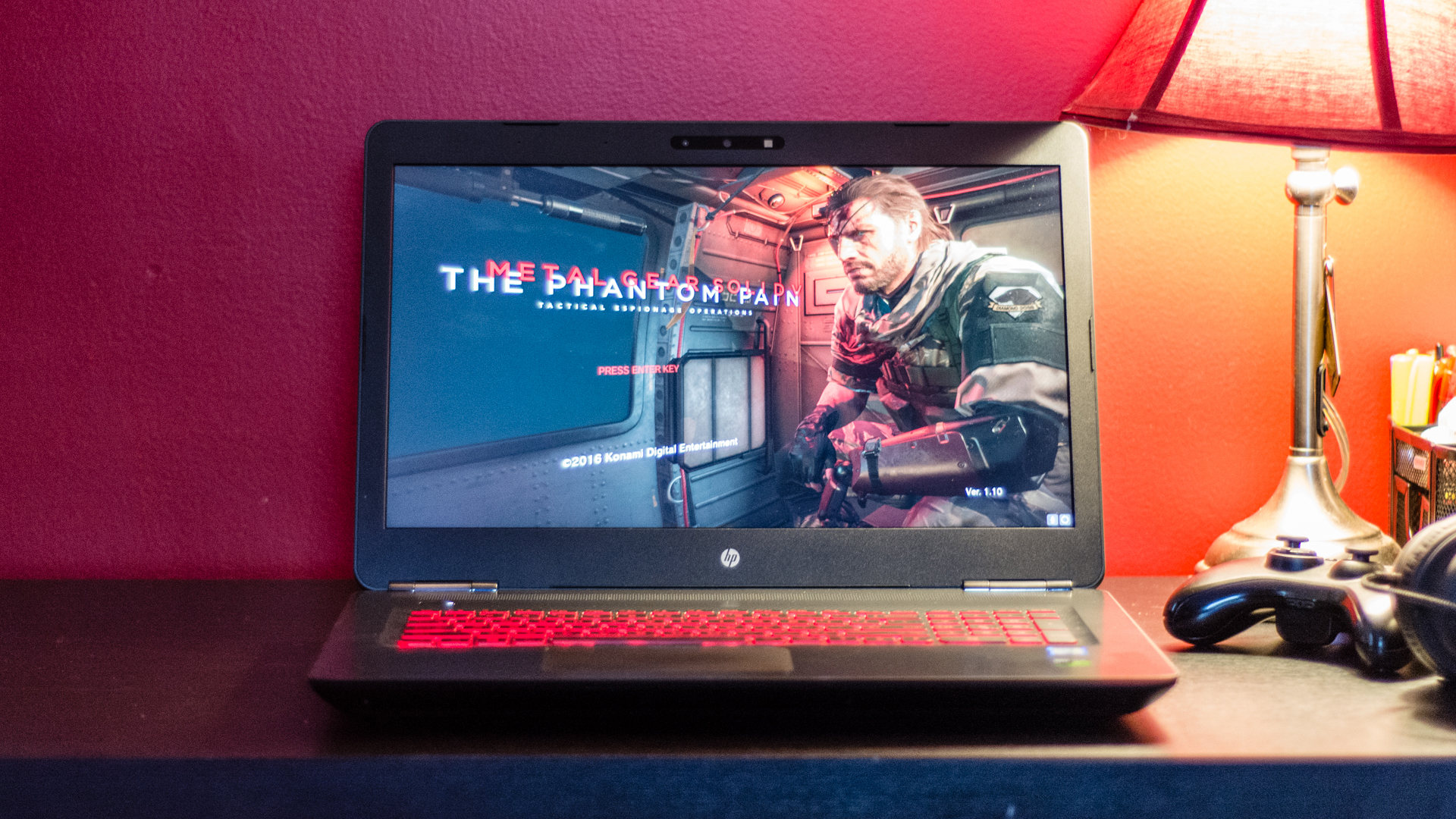 Like the GameCube of laptops, the HP Omen 17 has the build quality of a children's toy. However, when you see what it can do, you'll wonder why it didn't cost more. Weighing 7 pounds, you'll have to forgive this mobile behemoth if you want to take advantage of its 17-inch QHD display paired with the Nvidia GeForce GTX 1070. It may be similar to the
Gigabyte P57X
, but the the Bang & Olufsen speakers on the HP Omen 17 might tip you over the edge.
Read the full review:
HP Omen 17
Gabe Carey has also contributed to this article